Welcome to Treasures of the Southwest
Since 1995
American Turquoise - American Labor - American Pride ©
Thank you for shopping with us. Bob and Donna Bunnell
Order online or call toll free 1-877-892-0297

- Free Shipping for all orders! No minimum purchase required!
Turquoise Earrings Event! Sale Ends Monday!

Extra 15% off Turquoise Earrings.
Save 50% or more off Retail + Extra 15% off!
Promo code: Earrings

Plus Free! USPS Priority Mail 2 to 3 day shipping for all orders.

Plus Free Gift Wrap!

Landstrom's - The Original Black Hills Gold, Since 1878
Landstrom's has been admired and sought after for over a century. Landstrom's Original Black Hills Gold is an American Piece of history that has been cherished for generations.
Black Hills Gold Jewelry features grape leaves, clusters and vines in tri-colored gold. Made in the Black Hills of South Dakota, USA.
Folklore - Henri LeBeau, a French prospector and goldsmith, came out west to make his fortune. His optimism faded when he became lost and was approaching starvation.

One night Henri dreamed of the lush vineyards of his French homeland. When he woke up, he heard running water from a stream. Following the stream, Henri found grapes native to South Dakota. Henri LeBeau settled in the Black hills and crafted jewelry using three colors of gold with designs representing the grapes and leaves that saved hie life.

Legend - Gypsies traveling through the Black Hills in the 1950's started a legend which says, "To one who wears the Black Hills Gold, good luck and fortune will unfold"

Myth - There is a myth that pink and green gold are mined only in the Black Hills. The distinctive colors of Black Hills Gold are actually created through an alloying process, which mixes other metals with 24 karat gold. The delicate green color is achieved by adding sterling silver with gold. The rose color is made by combining gold with copper.
---
Join Us!
Join the Conversation!
Be the First to Know
What's New!
Like Us on Facebook
Made in the USA!
All of our jewelry is
Made in the USA.
Our free gift boxes too!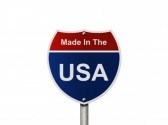 Proud Member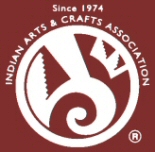 Join the IACA today.
Treasures of the Southwest is proud to support the Native American Artists that are members of the Indian Arts and Crafts Association. Your annual membership entitles you to a 10% Discount on your purchases from Treasures of the Southwest.
Featured Products
Retail Price: $885.00
Retail Price: $285.00
Bookmark Our Site
Bookmark our site and visit often.
We are always adding new
Beautiful Jewelry.
Newsletter Signup
Be the first to know


What's New!


For email notification of arrival of new items just enter your name and email address.