What's New!
Shop by Style
Welcome to Treasures of the Southwest
20 Years Celebration!
1995-2015
American Turquoise - American Labor - American Pride ©
Thank you for shopping with us. Bob and Donna Bunnell
Black Friday Starts Now!
EXTRA 15% OFF! YOUR ENTIRE PURCHASE!

SAVE 50% - 60% off Retail + an EXTRA 15% OFF!
Use Promo code: Holiday

Plus Free! USPS Priority Mail 2 to 3 day shipping for all orders.
Plus Free Gift Wrap!

Royston Turquoise Jewelry
Royston is a turquoise mine located within the Royston District near Tonopah, Nevada. The Royston District consists of several mines including Royston, Royal Blue, Oscar Wehrend and Bunker Hill. The mines in this district were discovered as early as 1902; in fact, Royston is the oldest patented mine in Nevada. While Royston is considered an active mine, it is a very small operation. The miners go to the mine only twice per year. Royston was originally a tunnel mine, but is now an open pit. Royston is a good producer of high quality stones. According to one of the current miners, Royston turquoise is known as "grass roots," which means the best deposits are found within ten feet of the surface.
---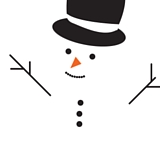 27 Days to
Christmas!
Treasures Reviews!
(average out of

778

votes:

5.0

stars)
More Customer Reviews
reviewed: 11/12/2015
Wonderful customer service. The Buffalo pendant is beautiful. I would shop here again. Kathy...
reviewed: 11/09/2015
I have several pieces of Calvin Begay jewelry and usually buy from him personally...
reviewed: 11/07/2015
Donna provides outstanding products and service. Items are quickly shipped to our home. Tim...
Made in the USA!
Featured Products
Bookmark Our Site
Bookmark our site and visit often.
We are always adding new
Beautiful Jewelry.
Newsletter Signup
Be the first to know
What's New!
For email notification of arrival of new items just enter your name and email address.