Welcome to Treasures of the Southwest
Since 1995
American Turquoise - American Labor - American Pride ©
Thank you for shopping with us. Bob and Donna Bunnell
Order online or call toll free 1-877-892-0297

- Free Shipping for all orders! No minimum purchase required!
Happy Memorial Day!

Free! Beautiful Turquoise Earrings from the Santo Domingo Pueblo to You!
a $35.00 value with $75.00 or more purchase.
While supplies last!

Save 50% or more off Retail!

Plus Free! USPS Priority Mail 2 to 3 day shipping for all orders.

Plus Free Gift Wrap!

Authentic Native American Jewelry Made in the USA.
Shop our Opal Jewelry Collection for Beautiful Fire & Ice Opals set in 925 Sterling Silver.
Beautiful Fire & Ice Opals set in Sterling Silver.
Opals are said to bring good fortune because they possess the colors and powers of all gemstones. The ancient Latin name for opal was Opalus, which was derived from the Sanskrit Upala meaning "precious stone." The Greek word for opal, opallios, means "to see a change (of color)." As indicated by the derivation of its name, opal has centuries of history as a treasured gemstone. Historically, beliefs associated with the wearing of opal have varied. The early Greeks thought that opal jewelry gave their owners the powers of foresight and prophecy. Romans adored opal jewelry as a token of hope and purity. Eastern people regarded opal jewelry as sacred. Our lab opal pendants are set in sterling silver and come with a free 18" sterling silver chain.
You will enjoy selecting your favorite from our collection of Beautiful Opal Jewelry.
---
Join Us!
Join the Conversation!
Be the First to Know
What's New!
Like Us on Facebook
Made in the USA!
All of our jewelry is
Made in the USA.
Our free gift boxes too!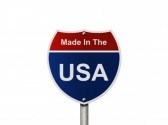 Proud Member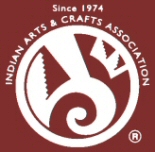 Join the IACA today.
Treasures of the Southwest is proud to support the Native American Artists that are members of the Indian Arts and Crafts Association. Your annual membership entitles you to a 10% Discount on your purchases from Treasures of the Southwest.
Featured Products
Retail Price: $885.00
Retail Price: $285.00
Bookmark Our Site
Bookmark our site and visit often.
We are always adding new
Beautiful Jewelry.
Newsletter Signup
Be the first to know


What's New!


For email notification of arrival of new items just enter your name and email address.