Welcome to Treasures of the Southwest
Since 1995
American Turquoise - American Labor - American Pride ©
Thank you for shopping with us. Bob and Donna Bunnell
Save 50% or more off Retail!

Plus Free! USPS Priority Mail 2 to 3 day shipping for all orders.
Plus Free Gift Wrap!

Native American Jewelry-Turquoise Watches
Native American Indian Watches featuring Genuine Gemstones set in Sterling Silver with expandable watch bands.
Turquoise, known as the Sky Stone by Native American Indian Tribes in the Southwest, is an ancient talisman for health and happiness. People all over the world have long been captivated by Turquoise. Other cultures believe Turquoise, one of the loveliest of gemstones, possesses protective powers. Turquoise appeals to us because every stone is unique. We value the fact that Turquoise comes in so many colors and varieties. The American Southwest is a region uniquely blessed with some of the finest Turquoise. The Navajo Indian and Zuni Indian Tribes in the southwest are masters at creating the most beautiful Turquoise Jewelry. The Native American Indian craftsman are also expert silversmiths and use Sterling Silver to enhance their Turquoise Jewelry. Sterling silver is 925 pure Silver and frequently used in Native American Jewelry. Native American Jewelry has a timeless appeal as it has been found in excavations of prehistoric Native American Indian Pueblos. Native American Tribes take pride in continuing the tradition of artistic excellence.
---
Join Us!
Join the Conversation!
Be the First to Know
What's New!
Like Us on Facebook
Made in the USA!
All of our jewelry is
Made in the USA.
Our free gift boxes too!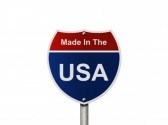 Proud Member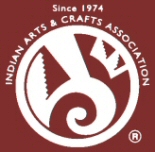 Join the IACA today.
Treasures of the Southwest is proud to support the Native American Artists that are members of the Indian Arts and Crafts Association. Your annual membership entitles you to a 10% Discount on your purchases from Treasures of the Southwest.
Featured Products
Retail Price: $369.00
Retail Price: $369.00
Bookmark Our Site
Bookmark our site and visit often.
We are always adding new
Beautiful Jewelry.
Newsletter Signup
Be the first to know


What's New!


For email notification of arrival of new items just enter your name and email address.