Hummingbird Pendant with Genuine Turquoise inlaid in Sterling Silver. Designed by Navajo Artist Calvin Begay.

Beautiful Hummingbird Pendant featuring Genuine Sleeping Beauty Turquoise inlaid between ribbons of Sterling Silver. Free 18" Sterling Silver Chain with Purchase of Pendant. Designed by Navajo Artist Calvin Begay. Signed by the artist.

Authentic Native American Jewelry
Approximate Dimensions:
Pendant is 1 7/8" L including bale x 1 1/4" W.

Item# TP1320

Retail Price: $355.00

Your Price: $159.00

Savings:

$196.00 (55.21%)

1 available for immediate delivery






Your price is 50% or more off Retail.

Plus Free! USPS Priority Mail 2 to 3 day shipping for all orders.

Plus Free Gift Wrap!





The photo is of the jewelry you will be receiving. What you see is what you get!


Free Shipping!

on all orders!

No minimum purchase required!

Free Gift Wrap for

Your Jewelry Purchase!

Certificate of Authenticity with your purchase of
Authentic Native American Jewelry.
Made in the USA.

Order Online with Our

Secure shopping cart

or call our toll free number.

1-877-892-0297

Shop with confidence

with our money back guarantee.




reviewed: 09/18/2014
Donna and Robert. I received the Calvin Begay ring and wanted you to know that it is beyond my expectations. It is a great piece of work at a reasonable price. Thank you, Charlie
reviewed: 09/17/2014
The stone and the setting were professionally done and the result was what I was looking for in a ring. Clay
reviewed: 09/17/2014
Great service and gorgeous earrings...
reviewed: 09/15/2014
Item just as advertised, shipped quick, fair price, good deal. Gene
reviewed: 09/15/2014
I have never be disappointed in the jewelry I have ordered. Received in a timely manner. Thanks. The free gift is a special bonus. Love the necklaces and earrings. Thank you. Donna
reviewed: 09/15/2014
Highly customer friendly and fast service with high quality products. I am very pleased.
reviewed: 09/15/2014
Excellent ring, great in-lay, and a good price...Very happy. Mark
reviewed: 09/15/2014
Love Love Love the earrings I bought!!! Super fast shipping! Will shop her again, thank you. Susan
reviewed: 09/11/2014
The Calvin Begay starry night in monument valley ring is very impressive and delivery was very fast. Excellent company to do business with! Lloyd
reviewed: 09/11/2014
Stunning Candelaria turquoise earrings! I love them! Your service was excellent and your packaging is great. Thanks, too, for the special gift of ss Navaho earrings. All in all, a top buying experience and I will visit your site again for future purchases. Thank you again. Karen
Join Us!
Join the Conversation!
Be the First to Know
What's New!
Like Us on Facebook
Made in the USA!
All of our jewelry is
Made in the USA.
Our free gift boxes too!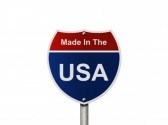 Proud Member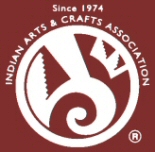 Join the IACA today.
Treasures of the Southwest is proud to support the Native American Artists that are members of the Indian Arts and Crafts Association. Your annual membership entitles you to a 10% Discount on your purchases from Treasures of the Southwest.
Featured Products
Retail Price: $699.00
Retail Price: $335.00
Bookmark Our Site
Bookmark our site and visit often.
We are always adding new
Beautiful Jewelry.
Newsletter Signup
Be the first to know


What's New!


For email notification of arrival of new items just enter your name and email address.