Welcome to Treasures of the Southwest
Since 1995
American Turquoise - American Labor - American Pride ©
Thank you for shopping with us. Bob and Donna Bunnell
Remember Mom! Mothers Day is May 11th

Turquoise Earrings Sale! Ends Saturday 04-26-14

EXTRA 15% OFF! Turquoise Earrings

Save 50% or more off Retail + an Extra 15% off! Promo code: Mom

You can see the Turquoise Earrings Collection here:
Turquoise Earrings

Plus Free! USPS Priority Mail 2 to 3 day shipping for all orders.
Plus Free Gift Wrap!

Pilot Mountain Mine Turquoise Jewelry
The Pilot Mountain Mine is located in Esmeralda County, Nevada. Pilot Mountain turquoise was first mined around 1930 as a tunnel mine. Then it became an open pit mine when heavy equipment was available around 1970. The current owners of the claim have been mining the turquoise since 1989. While Pilot Mountain is considered an active mine, it is a very small operation. The miners go to the mine twice per year, bringing out only about 150 to 200 lbs. of rough stone each time. One of the current owners says one of the interesting parts of mining is "not knowing what you are going to hit next."
---
Join Us!
Join the Conversation!
Be the First to Know
What's New!
Like Us on Facebook
Made in the USA!
All of our jewelry is
Made in the USA.
Our free gift boxes too!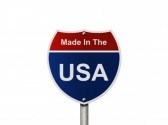 Proud Member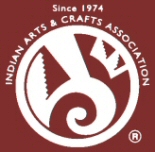 Join the IACA today.
Treasures of the Southwest is proud to support the Native American Artists that are members of the Indian Arts and Crafts Association. Your annual membership entitles you to a 10% Discount on your purchases from Treasures of the Southwest.
Featured Products
Retail Price: $369.00
Retail Price: $369.00
Bookmark Our Site
Bookmark our site and visit often.
We are always adding new
Beautiful Jewelry.
Newsletter Signup
Be the first to know


What's New!


For email notification of arrival of new items just enter your name and email address.