Welcome to Treasures of the Southwest
Since 1995
American Turquoise - American Labor - American Pride ©
Thank you for shopping with us. Bob and Donna Bunnell
Remember Mom! Mothers Day is May 11th

Turquoise Earrings Sale! Ends Saturday 04-26-14

EXTRA 15% OFF! Turquoise Earrings

Save 50% or more off Retail + an Extra 15% off! Promo code: Mom

You can see the Turquoise Earrings Collection here:
Turquoise Earrings

Plus Free! USPS Priority Mail 2 to 3 day shipping for all orders.
Plus Free Gift Wrap!

Native American Jewelry-Native American Indian Necklaces-Turquoise Necklaces
Beautiful Jewelry Made by Native American Artists from the Navajo Indian Tribe, Santo Domingo Indian Tribe, and the Zuni Indian Tribe.
Every handcrafted necklace is unique. The photos are of the necklace you will be receiving.
You can find our large selection of Beautiful Turquoise Pendants here:
Turquoise Pendants
Native American Necklaces


The exact meaning of the word Heishi (hee shee) is "shell necklace". It comes from the Keres language, spoken by the Native Americans living in Kewa, (Santo Domingo Pueblo). They are acknowledged to be the masters of this beautiful, creative form which developed out of their societal heritage. Currently there are a few artisans producing it at San Felipe and perhaps other pueblos as well. It appears to be the only Indian jewelry that derives directly from Native American history and culture, since the metal smithing and lapidary skills used by the Navajo, Zuni and Hopi have their origins in the European influence of the early Spanish explorers. When properly used, the name refers only to pieces of shell which have been drilled and ground into beads that are then strung to make either single or multi-strand necklaces. However, in common usage, the work heishi, also denoted necklaces whose very tiny beads are made of other natural materials by a similar procees.
The origin of heishi is fascinating, because it is directly linked to the ancient past of the Santo Domingo Pueblo Indians, the people most skilled in its fabrication. Historically, however, the first people to make shell necklaces were those of the Hohokam culture who lived as long as ten thousand years ago in the area of modern day Tucson, Arizona. They traded and mixed with the Anasazi 'cliff dwellers,' whose members are believed to be the ancestors of the present day Pueblo inhabitants. The emergence of heishi as an art form was first recorded in 6000 B.C. Since it predates the introduction of metals, it is safe to say that this must be the oldest form of jewelry in New Mexico, and perhaps in North America as well.

Of course, New Mexico is not a sea coast state. The Kewa have been trading since the beginning of recorded history, and they made their journeys on foot to sites where other tribes had shells and goods to exchange. It was a long way to travel just to make a necklace!
---
Join Us!
Join the Conversation!
Be the First to Know
What's New!
Like Us on Facebook
Made in the USA!
All of our jewelry is
Made in the USA.
Our free gift boxes too!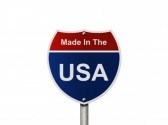 Proud Member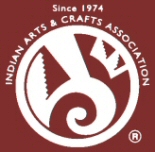 Join the IACA today.
Treasures of the Southwest is proud to support the Native American Artists that are members of the Indian Arts and Crafts Association. Your annual membership entitles you to a 10% Discount on your purchases from Treasures of the Southwest.
Featured Products
Retail Price: $369.00
Retail Price: $369.00
Bookmark Our Site
Bookmark our site and visit often.
We are always adding new
Beautiful Jewelry.
Newsletter Signup
Be the first to know


What's New!


For email notification of arrival of new items just enter your name and email address.