Welcome to Treasures of the Southwest
Since 1995
American Turquoise - American Labor - American Pride ©
Thank you for shopping with us. Bob and Donna Bunnell
Order online or call toll free 1-877-892-0297

- Free Shipping for all orders! No minimum purchase required!
Turquoise Earrings Event!

Extra 15% off Turquoise Earrings.
Save 50% or more off Retail + Extra 15% off!
Promo code: Earrings

Plus Free! USPS Priority Mail 2 to 3 day shipping for all orders.

Plus Free Gift Wrap!

Authentic Native American Jewelry Made in the USA.
Kokopelli Jewelry Created by Navajo Artists.
Known as a fertility god, prankster, healer and story teller, Kokopelli has been a source of wonder throughout the country for centuries. Kokopelli embodies the true American Southwest, and dates back over 3,000 years ago, when the first petroglyphs were carved. Although his true origins are unknown, this traveling, flute-playing Casanova is a sacred figure to many Southwestern Native Americans. Carvings of this hunch-backed flute-playing figure have been found painted and carved into rock walls and boulders throughout the Southwest.
There are many myths of the famous Kokopelli. One of which is that he traveled from village to village bringing the changing of winter to spring; melting the snow and bringing about rain for a successful harvest. It is also said that the hunch on his back depicted the sacks of seeds and songs he carried. Legend also has it that the flute playing also symbolized the transition of winter to spring. Kokopelliís flute is said to be heard in the springís breeze, while bringing warmth.
---
Join Us!
Join the Conversation!
Be the First to Know
What's New!
Like Us on Facebook
Made in the USA!
All of our jewelry is
Made in the USA.
Our free gift boxes too!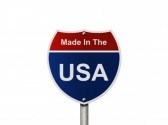 Proud Member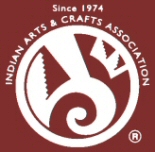 Join the IACA today.
Treasures of the Southwest is proud to support the Native American Artists that are members of the Indian Arts and Crafts Association. Your annual membership entitles you to a 10% Discount on your purchases from Treasures of the Southwest.
Featured Products
Retail Price: $885.00
Retail Price: $285.00
Bookmark Our Site
Bookmark our site and visit often.
We are always adding new
Beautiful Jewelry.
Newsletter Signup
Be the first to know


What's New!


For email notification of arrival of new items just enter your name and email address.