Welcome to Treasures of the Southwest
Since 1995
American Turquoise - American Labor - American Pride ©
Thank you for shopping with us. Bob and Donna Bunnell
Order online or call toll free 1-877-892-0297

- Free Shipping for all orders! No minimum purchase required!
Welcome!

Save 50% or more off Retail!

Plus Free! USPS Priority Mail 2 to 3 day shipping for all orders.

Plus Free Gift Wrap!

Turquoise Earrings
Beautiful Jewelry Made by Native American Artists from the Navajo Indian Tribe, Santo Domingo Indian Tribe, and the Zuni Indian Tribe.
We are a proud member of the Indian Arts and Crafts Association.
The IACA is a not-for-profit international organization that is concerned with promoting, protecting and preserving the handmade creations of the Native American Indian. The IACA symbol is the sign of authenticity, quality and integrity in Native American Arts and Crafts. Use of the IACA symbol assures buyers, customers and other interested persons that members adhere to the highest standards of the industry and that they can purchase authentic Native American arts and crafts with confidence.
The reverse side of the Earrings are solid Sterling Silver. Only the best quality for you!
Made in the USA
---
Join Us!
Join the Conversation!
Be the First to Know
What's New!
Like Us on Facebook
Made in the USA!
All of our jewelry is
Made in the USA.
Our free gift boxes too!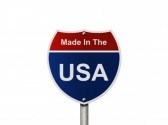 Proud Member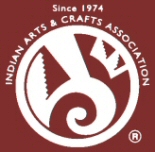 Join the IACA today.
Treasures of the Southwest is proud to support the Native American Artists that are members of the Indian Arts and Crafts Association. Your annual membership entitles you to a 10% Discount on your purchases from Treasures of the Southwest.
Featured Products
Retail Price: $885.00
Retail Price: $285.00
Bookmark Our Site
Bookmark our site and visit often.
We are always adding new
Beautiful Jewelry.
Newsletter Signup
Be the first to know


What's New!


For email notification of arrival of new items just enter your name and email address.